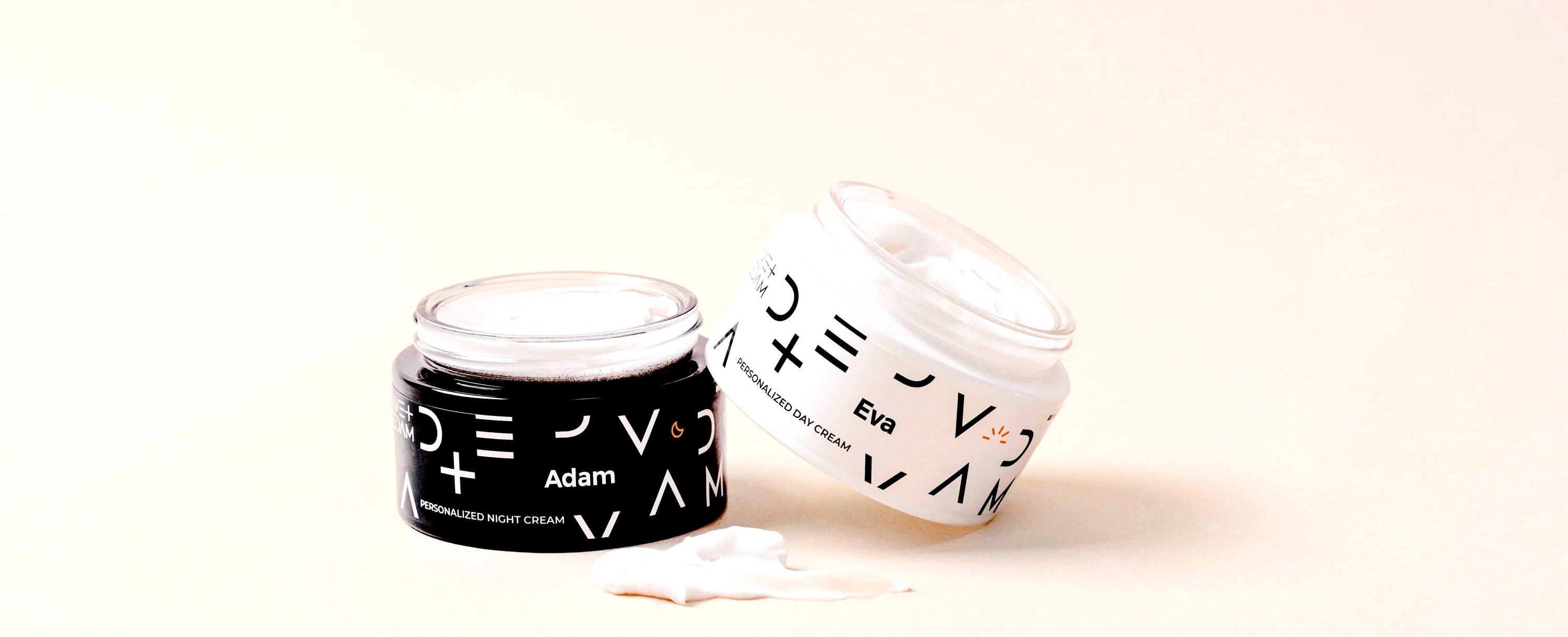 All it Takes is 4 Simple Steps
Our 5-minute skin test, powered by our algorithms, analyzes your environment and skin goals to create your unique skin profile.

Based on your skin profile, we are able to create the ideal skincare products using scientifically-proven ingredients.
Once we have created your personalized products, you receive them and make them a part of your daily routine!

Based on your feedback, our advanced technology adapts your future personalized products to your evolving skin profile.
All it Takes is 4 Simple Steps
Teste deine Haut mit unserem 5-Minuten Online-Hauttest, der den AVE+EDAM Algorithmus verwendet, um dein individuelles Hautprofil zu erhalten.

Basierend auf deinem Hautprofil kreieren wir die für dich optimalen Hautpflegeprodukte mit wissenschaftlich geprüften Inhaltsstoffen.
Deine personalisierten Produkte erreichen dich nach wenigen Tagen und du kannst sie direkt in deine Routine integrieren.

Regelmäßiges Feedback hilft uns, deine zukünftigen personalisierten Produkte stets auf dein aktuelles Hautprofil an-passen zu können.
In our feedback loop, you are able to update your profile, so that we can ensure that your skincare products evolve and always give you the best possible results.